Press
Need a story? We have dozens of storyline angles around this historic MLK Dream Run event. Please call the NNEBA Headquarters at 503-841-5032 or email outreach@nnebaportland.org
August 2017 ----IMMEDIATE RELEASE
Sign up now for the Soul District Business Association (formerly N/NE Business Assoc.) 6th annual MLK Dream Run weekend celebration being held on Saturday & Sunday September 23 and 24th, 2017. The event location is 6431 NE MLK Jr. Blvd this is the vacant Lot on the Corner of NE MLK Jr. Blvd and Rosa Parks and future site of the Portland Community Reinvestment Initiatives Inc's King Park Affordable Housing Project.
This Year's Theme: Equity, Unity and Harmony
In these heightened times of stress and unrest, it is important that our narratives continue to work in Equity, Unity and Harmony if we are to have healthy and thriving communities. We are asking all volunteers, runners, supporters and friends to demonstrate this year's theme by wearing gold wrist bands.
.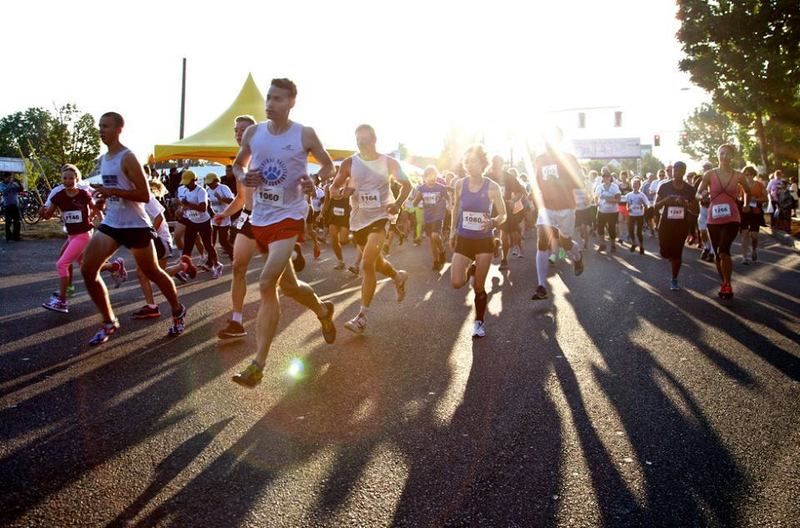 Event Features
The MLK Dream Run Weekend Celebration will kick off on Sat September 23rd with an opening celebratory showcase which features: Entertainment from 3pm-9pm featuring local musicians. There will be food, a beer garden, raffle prizes opportunities and lots of FUN!! The event is FREE but Donations will be accepted at the Gate.
Race Day
On Saturday Sept 23 from 3-9pm come enjoy music, food, drink fitness training, dancing, of raffle prizes from local businesses and vendor fair.
On Sunday Sept 24 from 6am-11am join us for our USATF Sanctioned and Certified Chip Timed 5k, 10k and 15K Races through the beautiful neighborhoods of the Soul District. All participants will receive unity wrist bands, grill cheese sandwiches courtesy of Tillamook Cheese and Dave's Killer Bread and ice cold brew from Widmer Bros ( 21 and older). Winners from each race in age and gender category will receive medals, beer /gateradepackages, treats from local businesses and bragging rights and that features food, beer & wine, music, dancing vendor village, raffle prizes from local businesses and great community networking. The music performances include Speaker Minds, Rich McCloud, Von Gage, DJ Solo, Batease WorldWide and many others
Making a Difference in Our Communities
Benefiting the Next Generation of Entrepreneurs
Funds raised through the MLK Dream Run will benefit the Soul District Fellows Youth Entrepreneur Career Leadership Program designed to help emerging entrepreneurs (ages 14-26) improve and expand skills that come from operating successful businesses. Our Fellows are able to leverage these skills to secure opportunities for better employment and pathways to higher education. Each year, in collaboration with the generous support of Multnomah County's Summer Works program, approximately 20-30 interns are employed to help put the MLK Dream Run together. Simultaneously their work plan helps both connect them with the business community while leaving a sustainable and positive impact in the community.
Over the past year the Soul District Fellows program has expanded to include the Green Lighting Black Lives Matter Youth Media Project which recruits and trains next generation Black youth entrepreneurs, ages 14-26, in the usage and purposeful application of cutting edge video technology, film and video production equipment and seeks to inspire and empower them to tell their own unique stories of what it means to grow up Black in the community of Portland, Oregon. See YouTube channel Green Lighting Black Lives Matter Youth Media Project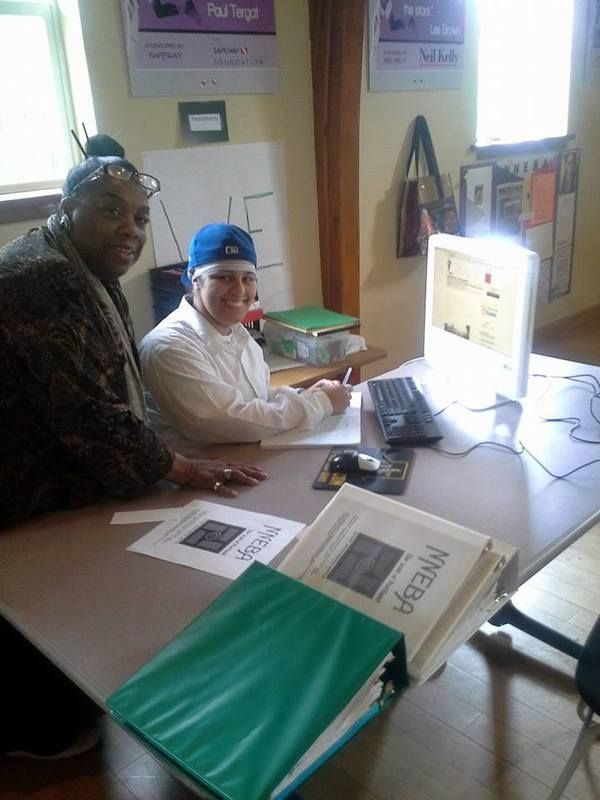 We Need Our Community Now! How You Can Help
Our work can only continue with the generous support and financial contributions of our Soul District members, supporters and friends. Please consider helping this great event and its programs by:
· Registering to Walk /Run as Individuals or Teams Go to www.mlkdreamrun.org and press the Register button. The 5k= $40, The 10K is $55 and the 15K is $65. You also get $5 off per registration fee if you sign up as a team of 10 or more.
· Donate Financial Support To Donate, simply log onto www.mlkdreamrun.org and press the donate button located on the front page or press this Donate Now button
· Volunteer It takes a village! We need about 200 Soul District volunteers to help us with a variety of duties pre-race, day-of- race, and post-race. This is an awesome team building opportunity for any business group or family. To register to Volunteer, go to www.MLKDreamrun.org and click the Volunteer tab at the top of the page and follow the promts. Or contact our volunteer coordinator, Jonathan Buford at 501-952-1188 or email Volunteers@mlkdreamrun.org
· Vendor – Promote your product and business by tabling at the Saturday and or Sunday festivities—contact outreach@nnebaportland.org or call 971-388-3117
· Sponsor There are still several ways to sponsor this awesome event. Please contact outreach@nnebaportland.org or call 503-841-5032
Connect with us on Facebook----Twitter---Instagram